Free Hand-Drawn Social Media Icons Now In the Store!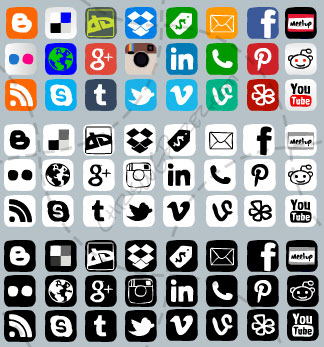 The Social Media Icons Pack is now free in the store!
This hand-drawn style social media icon pack includes 29 different icons in 3 colors (full color, white buttons with black images, and black buttons with white images) and 2 sizes (32×32 pixels and 64×64 pixels).
The following icons are included: Blogger. Del.icio.us, Deviant Art, Dropbox, Facebook, Flicker, Google+, Instagram, LinkedIn, Meetup. Pinterest, Reddit, Skype, Tumblr, Twitter, Vimeo, Vine, Yelp, and You Tube. Also included are icons for RSS, e-commerce, email, phone, and www links.
http://chriswgperez.com/downloads/social-media-icons-pack-1/
UPDATE: Meetup icons added on February 3, 2015.