Building My Industrial Pipe Bookshelves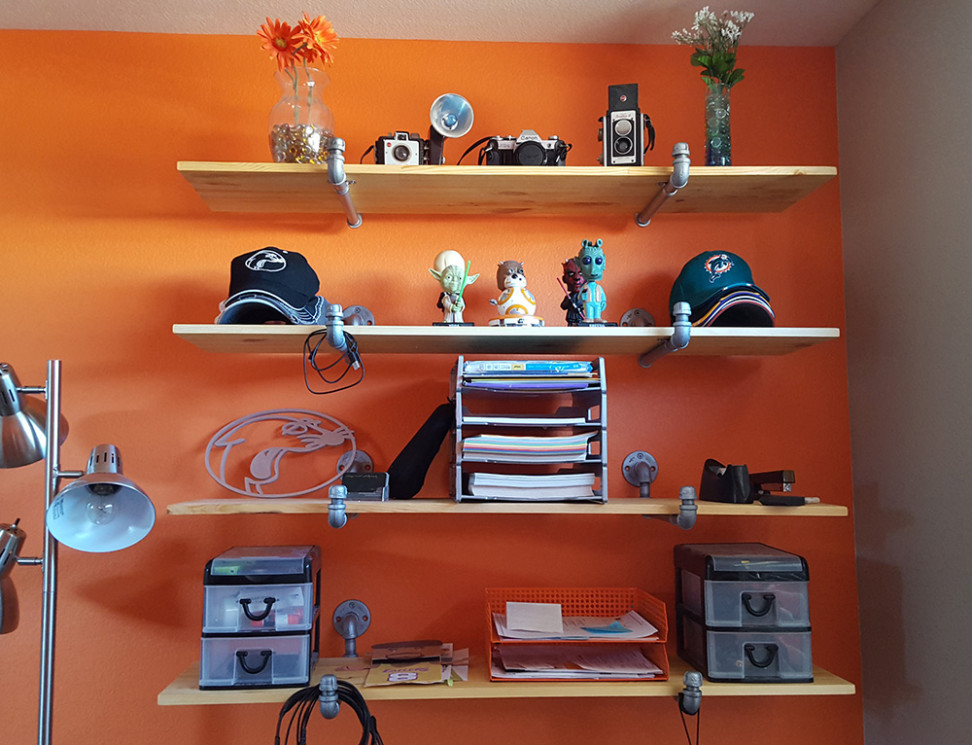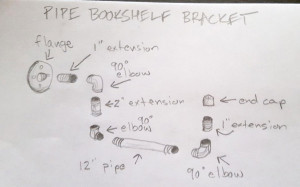 While building my standing pipe desk, I also needed new shelves. There were a lot of sites describing how to build pipe bookshelves, but I ended up coming up with my own modified design to limit the cost, using 1/2″ black iron pipe. The idea is a bracket on each side with a shelf board laying on the 12″ pipe and secured using brackets underneath.
I was building 4 shelves, so I needed 8 of each bracket. Here is the parts list of 1/2 black iron pipe (cheaper than the galvanized steel):
8 flanges ($4.73 each)
16 1″ closes ($0.94 each)
24 90-degree elbows ($1.62 each)
8 12″ nipples ($4.19 each)
8 2″ nipples ($1.37 each)
8 end caps ($1.40 each)
1/2″ galvanized pipe strap 2-hole (10-pack) ($2.14)
4 shelves (Ekgy Tryggve at IKEA)  ($6.99 each)
16 #12 2″ flat head wood screws (4-pack) ($0.98 each)
Rustoleum spray paint ($5.76)
While you'd also need the denatured alcohol, cleaning rags, wood stain, stain pads, latex gloves, and drop cloth, I didn't add these again, as I was able to use the materials I already bought for building the desk, so they don't need to be purchased twice if doing both projects.
Originally, I purchased 11 1/2″x48″ stair step boards (with front rounded edges) as shelves, but after putting the brackets together, I realized that the boards were too wide to lay flat on the bracket, and I didn't have a table saw to cut them down. This left me with a real dilemma, until I accidentally happened across some shelf boards someone had set aside near the checkout at IKEA, and it just so happened they were the exact length and width I needed (11″ x 46 7/8″). So I picked up 4 Ekby Tryggve natural colored shelves.
Here are the assembled brackets and after they are spray painted: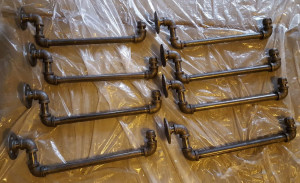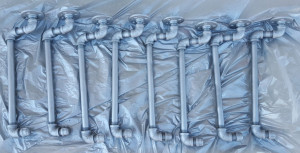 I ran into a few issues mounting these to the wall. Since after screwing the pipes together, no two were exactly the same height, so it required leveling each separately or adjusting (tightening or loosening the fittings). After mounting to the wall and attaching the shelves, here is the finished product!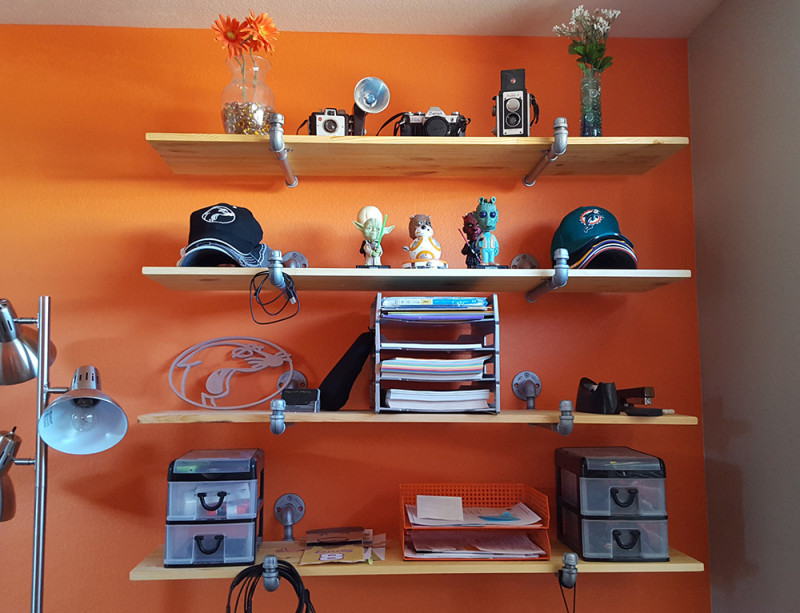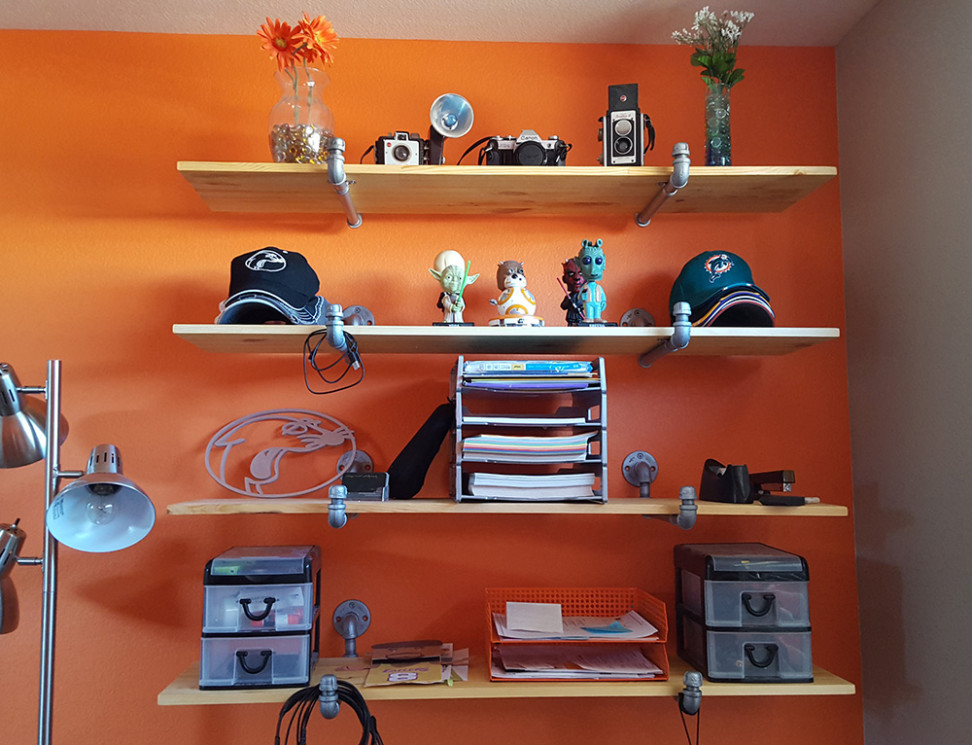 Total cost, after tax: about $203 (excluding wood stain, staining pads, denatured alcohol, cleaning rags, latex gloves, drop cloth).
Also, check out my post about the desk that I built these shelves for!