Bob – FREE Cartoon eLearning Character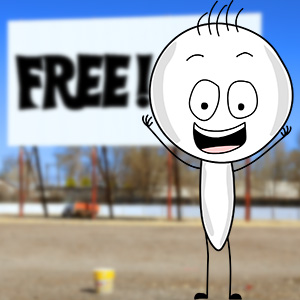 After hearing there were inquiries for this character, I wanted to start creating a line of hand-drawn cartoon characters that can be used in eLearning training. Bob is the first, and he is FREE for download!
Bob comes with a total of 28 poses/expressions, including 5 different talking facial expressions. What's unique about this set is that the Articulate Storyline version of the character pack includes states for his poses, so they can be changed on-the-fly without importing new images to charge. For those not using Storyline, a full zipped package of PNG files are also available.
Simply go to the STORE menu heading to download Bob.
I am also currently working on 4 other characters (2 male, 2 female), as well as other objects and accessories (phones, tablets, computers, hats, ties, etc.) to go along with Bob and the other new characters. I plan to make each character ($5 each) and accessory pack ($1.50-$2) available as separate purchases, but will also bundle everything together for a discounted group price ($20 for all 5 characters, including a few new poses for Bob, as well as both the Accessories Pack and Office & Technology and Icons Pack). I'll also have some discount codes for followers of this site and on my Twitter page.
I am also available to create custom expressions, poses, and objects for Bob.
I'd love to hear some feedback on whether or not you find these useful in your projects and what else you'd like to see as I continue to work on the new characters. Enjoy!